Zayn Malik's Use of the F-Slur in NY Street Argument Has Fans Divided
Was Zayn repeating what the other person said?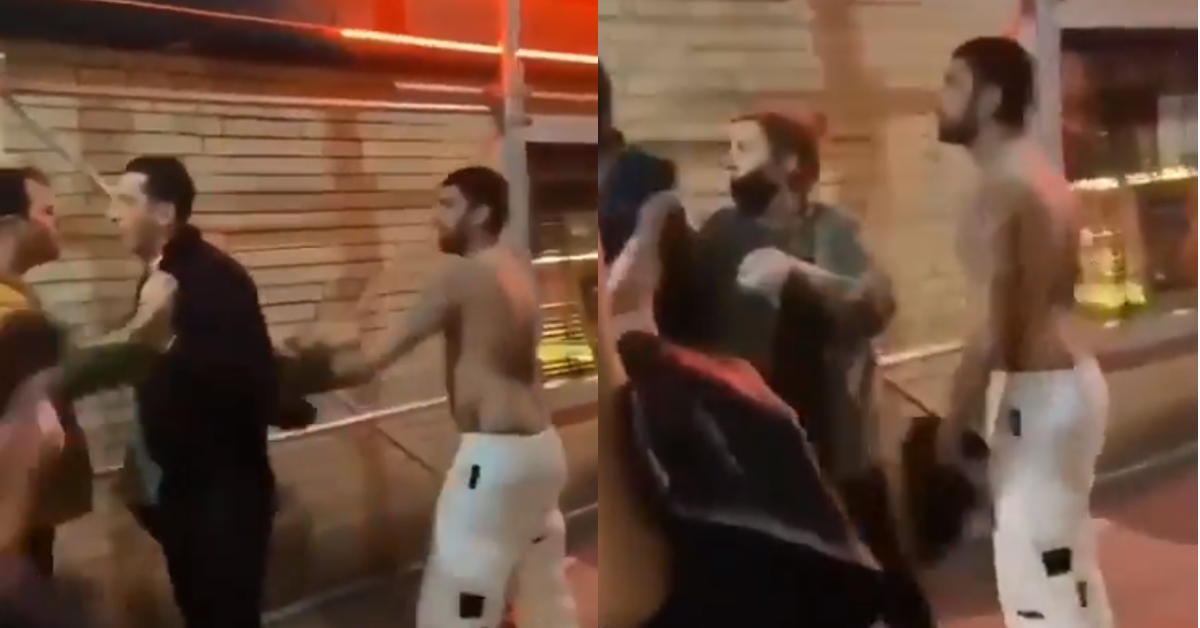 Getting in random scuffles in the street isn't a good idea. And it's probably an even worse idea when you're somebody who's either got a hefty bank account and/or a well known public name. So Zayn Malik taking his shirt off and getting ready to fight someone outside of an NYC bar is probably making his publicist cringe right now. It also doesn't help that it sounds like Zayn's using the F-slur, during pride month of all times.
Fans of Zayn Malik are in disagreement about the context in which he's using the F-slur.
In the following clip that was posted by TMZ it certainly sounds like Malik is saying the word, however, there are many who've pointed out that it seems as if Zayn is responding to the person he was beefing with. To many, it sounds as if Zayn is saying, "I'm a f-----t? I'm a f-----t?" If that's the case, then there's a big possibility the man in question called Zayn the F-slur, and the artist was merely responding to the man.
Article continues below advertisement
The incident occurred outside of the Amsterdam Billiards Club in the East Village after 2 a.m. when a group of other dudes were emerging from a neighboring spot, the Little Sister Lounge. Apparently, one of the dudes in the group was attempting to provoke Zayn, who didn't take too kindly to the stranger's tone.
Article continues below advertisement