Six observations from the Raiders' Week 11 win over the Cincinnati Bengals
The Silver and Black held serve at home against the Bengals. Here are six observations from their Week 11 win.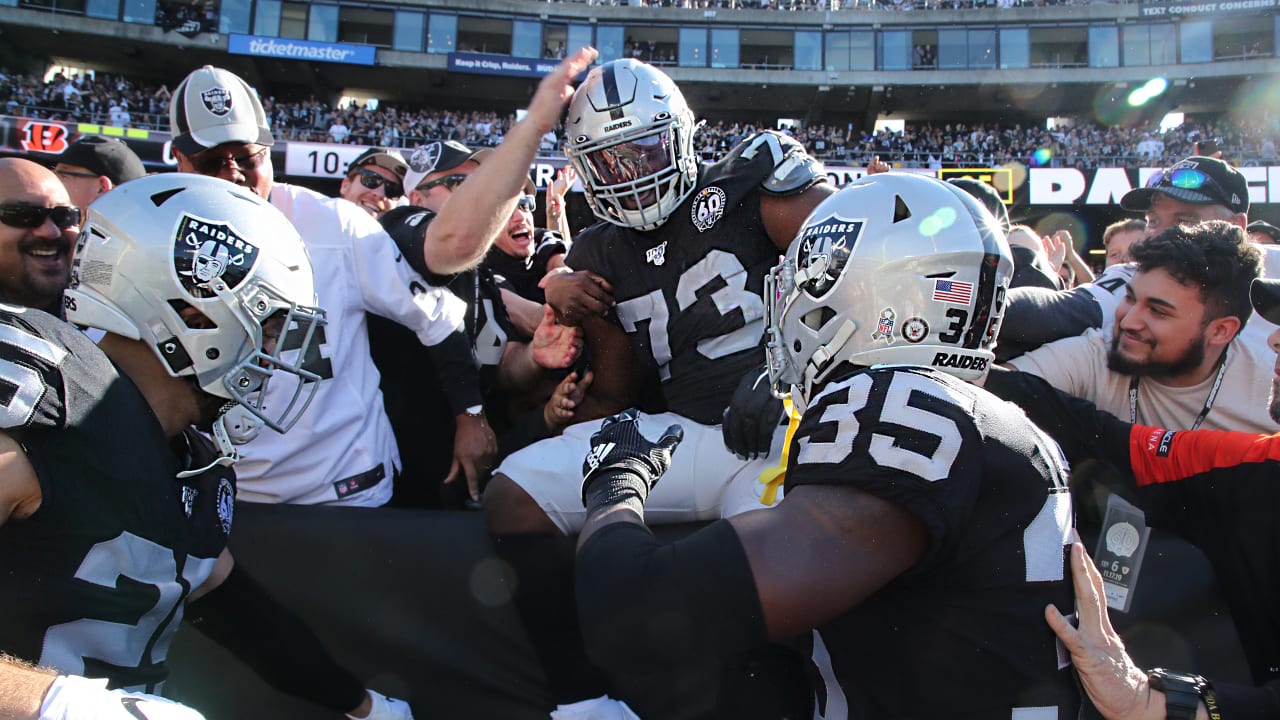 There's nothing better than a little bit of home cooking, just ask the Oakland Raiders.
After an absolutely ludicrous road trip early in the year, the Silver and Black returned back to the friendly confines of the Oakland-Alameda County Coliseum a game under .500, and following three wins in a row, they're now headed back east with a 6-4 record, and squarely in the AFC playoff picture.
The Raiders' most recent win came Sunday afternoon, a 17-10 win over the Cincinnati Bengals, and following a little bit of celebration, they'll turn their focus to next week's road clash against the New York Jets.
Let's enjoy the moment for a little bit longer though; here are six observations from the team's win over the Bengals.
1. Welcome to the town, gentlemen
With the injuries the Raiders were dealing with – particularly on the defensive side of the football – there was an expectation that the reinforcements would have to play against the Bengals, and that was indeed the case Sunday afternoon.
Just over a week after signing to the 53-man roster, D.J. Swearinger earned the start alongside Erik Harris against the Bengals, and got a good amount of game action during his first career game as a Raider, finishing his afternoon with seven tackles.
Swearinger wasn't the only Raider to make his debut in Silver and Black though, as Dion Jordan also got some run just days after joining the team, notching his first sack since Week 16 of last season.
While Swearinger certainly saw more action than Jordan, the athletic defensive end no doubt made his presence felt when his chances came, which on Sunday was primarily on third down and pass rush situations.
2. Josh Jacobs did Josh Jacobs things
Entering Sunday's action at the OACC, there wasn't a team in the NFL giving up more rushing yards per game than the Bengals.
Well, while the Raiders didn't hit 173 – the average amount of rushing yards the Bengals have been surrendering in 2019 – the group certainly didn't have a hard time imposing their will at the line of scrimmage.
Josh Jacobs – coming off being named Rookie of the Week just a few days prior – looked to be his usual self at the OACC, racking up 73 rushing yards at halftime, a number that ballooned to over 100 yards by game's end.
We say it each and every week, but Jacobs has gotten better and better each time out, and the man really is a delight to watch play football.
That said, Jacobs' day wasn't perfect; he fumbled in the red zone which the Bengals turned into the first points of the game, but that blunder aside, he was tremendous once again.