Oklahoma vs. Oklahoma State score: Live game updates, college football scores, Bedlam highlights, coverage
Live scores, updates and highlights as No. 18 Oklahoma hosts No. 14 Oklahoma State in the latest edition of Bedlam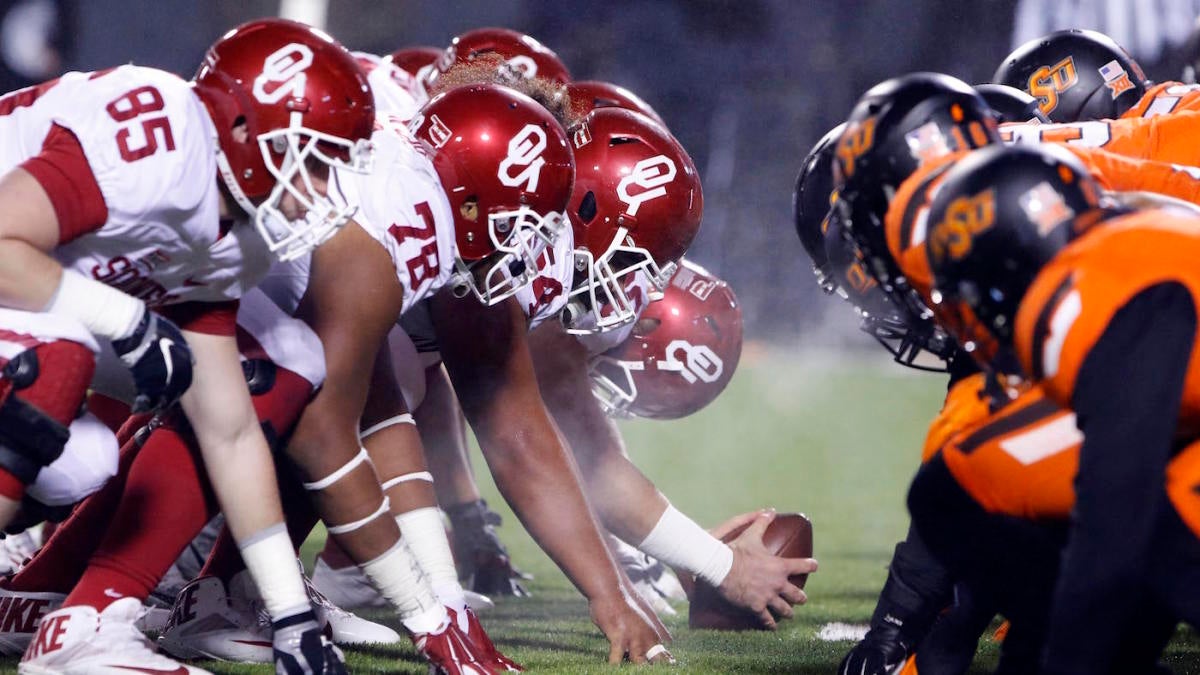 No. 14 Oklahoma State and No. 18 Oklahoma are jockeying for position in the Big 12 race. After one quarter, it's the Sooners with a quick 21-7 lead. Oklahoma has been 3 for 3 on its offensive drives with the first two spanning 149 yards on 12 plays. Oklahoma State has lent a helping hand, too, with an interception in its own red zone. That allowed the Sooners to go up three scores before the Cowboys could blink. 
But Oklahoma State has shown signs of life. Freshman quarterback Shane Illingworth took over for an injured Spencer Sanders and led the Pokes on a 75-yard scoring drive to make it a two-touchdown game -- aided by an unsportsmanlike penalty on Oklahoma defensive back Brendan Radley-Hiles. Oklahoma State scored one play later. There's still a long way to go with this game, but Oklahoma is off to the fast start it needed. 
CBS Sports will be with you the entire way updating this story with the latest from the game. Keep it locked here for live updates, highlights and more on Saturday evening.