Brooklyn Nets' James Harden ruled out of Game 1 vs. Milwaukee Bucks with hamstring injury
James Harden played 43 seconds in Saturday's game before injuring the same right hamstring that kept him out for over a month in the regular season.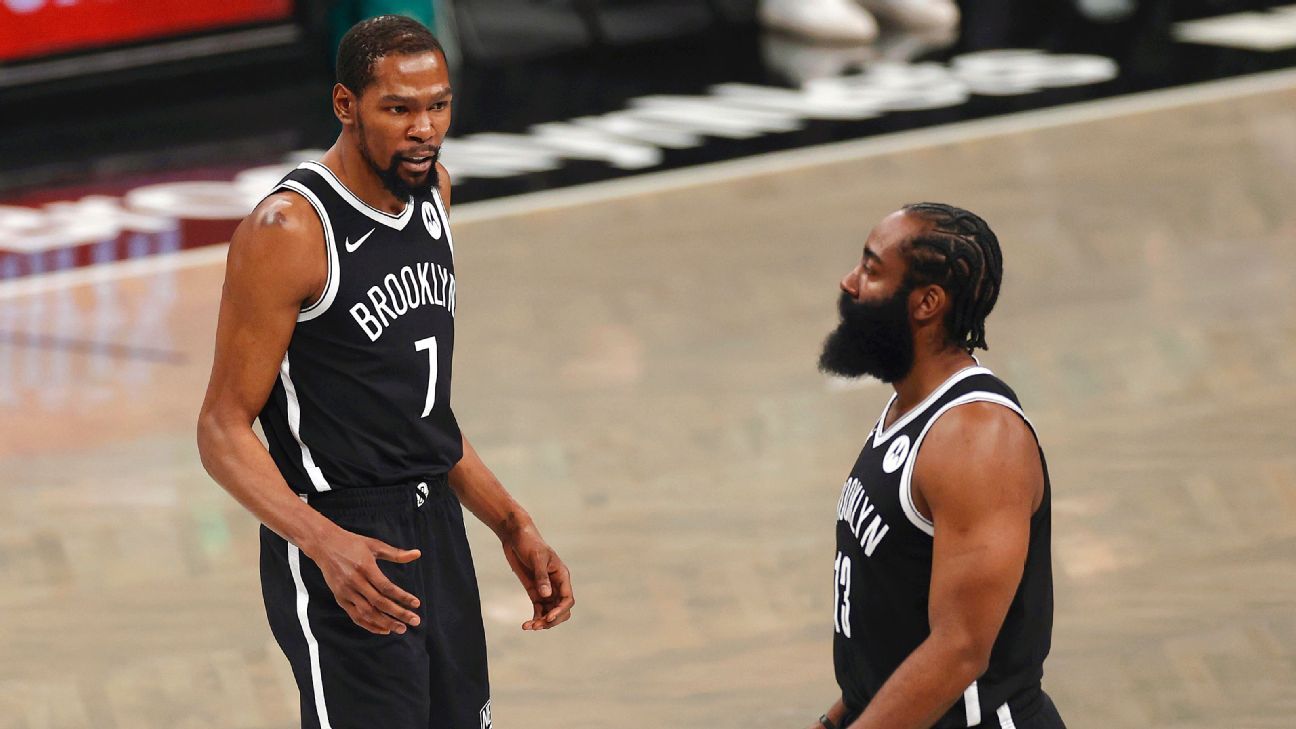 NEW YORK -- James Harden played just 43 seconds in Game 1 of the East semifinal series between the Brooklyn Nets and Milwaukee Bucks on Saturday before injuring his right hamstring.
He was ruled out for the rest of the game and left Barclays Center to have imaging on the hamstring, a team spokesperson said.
Harden missed over a month in the regular season with a right hamstring strain.
Harden was driving on Jrue Holiday in the first minute of the game. As he neared the basket, Harden slowed and gripped the back of his right leg. He walked back to the locker room shortly afterward.
Harden strained his right hamstring on April 5. Before that, he had missed two games with what the team was calling "hamstring tightness." Harden was close to returning, the team said, when he suffered a setback in his rehabilitation on April 21.
Eventually, Harden ended up returning for Brooklyn on May 12. He wound up missing a total of 21 games and played in just two before the postseason began.
"Our mindset is, if we can come to this postseason healthy, we are right there," Harden said on May 6. "We have a chance."
Game 1 between the Bucks and Nets had marked just the 14th time the Nets' Big Three of Harden, Kevin Durant and Kyrie Irving had all played in a game together.