Manchester City vs. Arsenal score: Raheem Sterling scores lone goal in narrow victory for Pep Guardiola's side
It was a match that didn't feature as many good chances as expected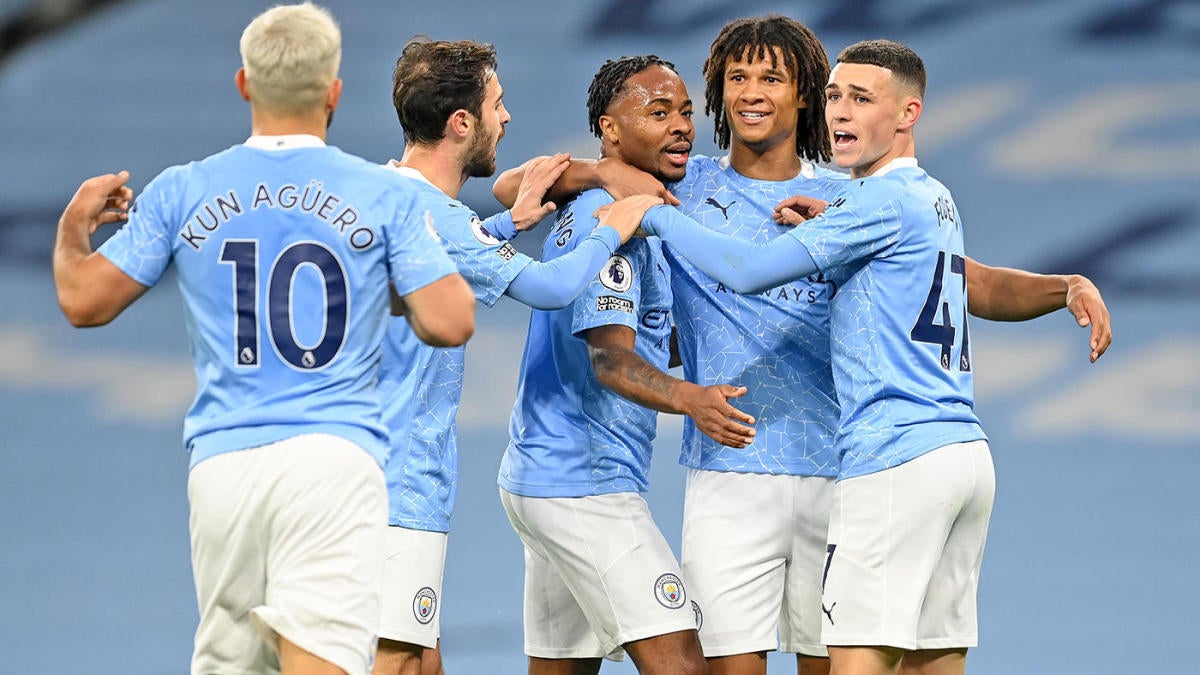 Manchester City earned a much-needed victory on Saturday by beating Arsenal 1-0 at the Etihad thanks to a first-half goal by Raheem Sterling. After entering the day in 14th place following a 1-1-1 start to the campaign, Guardiola's team did enough to get by his former assistant, Mikel Arteta. 
City had just five shots on goal, while Arsenal had only three, and neither team looked like a titan in attack.  
The victory is City's first since the opening weekend at Wolves. Arsenal have gone 29 straight games without an away win against a "Big Six" club. 
Here are three takeaways from the match:
1. Areta's plan didn't work
The Gunners started the match with three in attack, but it was Willian who was in the No. 9 position. He had the flexibility to move in and out but stayed centrally for a good portion, and it just didn't work. It's not his natural position, and logic says the team would have been better served with Pierre-Emerick Aubameyang playing more centrally or with Alexander Lacazette there. Both Willian and Pepe were subbed off after doing next to nothing as the Gunners' attack never really got on the same page.
2. City barely a threat without De Bruyne
It was not overly impressive from City, but they did enough. The passing accuracy was sharp, they had some good looks but were more wasteful than anything. That had hurt them in recent matches, like against Leeds, but they did enough here as the defender didn't have to worry about much aside from Bukayo Saka's chance.
With Kevin De Bruyne missing the game with an undisclosed injury he picked up on international duty, City lacked a sense of creativity and sharpness, with Sterling coming to the rescue on a loose ball in the box for the winner.
3. Time for Luiz to stop taking free kicks
There was a time where David Luiz was a fine free kick taker, but it's been a while since he converted one, and it's time to give those duties to somebody else. The Gunners had a couple looks at free kicks that probably should have gone to Willian, with the Brazilian really showing his ability with them last season at Chelsea. Expect to see somebody else get those looks from set pieces in the games to come ith Willian having proved last season he can be a game-changing star in those instances. 
Manchester City 1, Arsenal 0 (FT)
⚽ Man City: Raheem Sterling (22')