Alabama vs. Missouri score: Live game updates, college football scores, NCAA highlights, full coverage
Live scores, highlights and updates from the Missouri vs. Alabama football game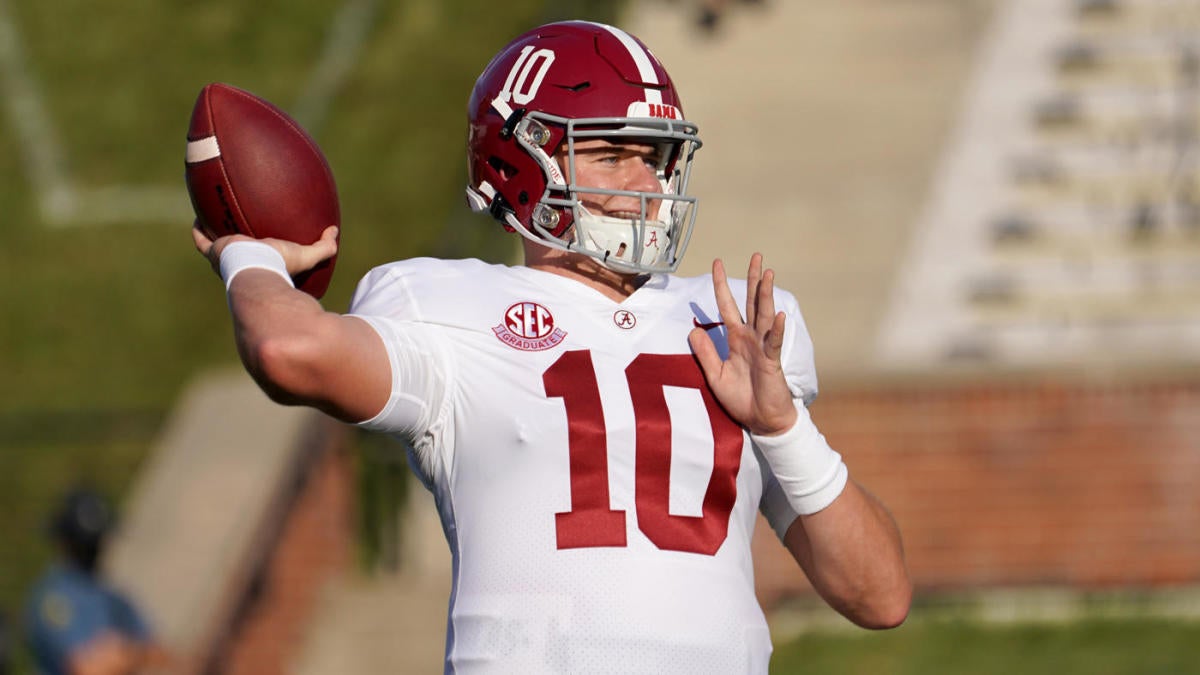 It's only halftime, but this SEC opener already feels over as No. 2 Alabama leads Missouri 28-3 at halftime, and the score is every bit a reflection of how the game has gone.
The Alabama offense was clinical in the first half, racking up 315 yards while scoring four touchdowns in seven possessions. Mac Jones was very impressive for the Tide in the first half, completing 17 of his 23 passes for 239 yards and two touchdowns. Both of those touchdowns went to Jaylen Waddle, who was quite busy in the first 30 minutes in totaling seven receptions for 121 yards. Then there's running back Najee Harris, who has rushed for 71 yards and is responsible for Alabama's other two scores.
As for Missouri, there's not a lot to be optimistic about. Shawn Robinson has seen most of the snaps at QB but has completed only eight of his 13 passes for 57 yards. He's lost 9 yards on six carries as a runner. We also saw the Tigers bring in backup QB Connor Bazelak for a series, but after completing two of four passes for seven yards, he hasn't seen action since.
Missouri will start the second half with the ball, and it needs to score a touchdown to cut this lead to 21-10 if the Tigers are going to have any hope of getting back in this game.
CBS Sports will be with you the entire way updating this story with the latest as Missouri hosts No. 2 Alabama on Saturday night. Keep it locked here for live updates, highlights and more throughout the game.